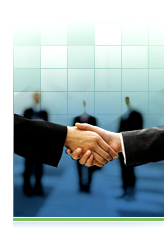 Acceptance Testing
What is acceptance testing?
Formal testing conducted to determine whether a system satisfies its acceptance criteria and thus whether the customer should accept the system acceptance criteria.
Acceptance testing is black box testing that gives the client/customer/project manager the opportunity to verify the system functionality and usability prior to the system being released to production or being commissioned. The acceptance test is the responsibility of the client/customer or project manager; however, it is conducted with the full support of the project team. The test team also works with the client/customer/project manager or vendor.
It is essential that upon the installation of equipment, a baseline is taken on the entire machine to determine if a problem exists that needs to be corrected before the equipment is signed off. Baseline data also helps in predicting failures by comparing future readings against the baselines.
Demsy scrl provides:
Vibration Analysis
Alignment Checks
Balance Tolerances

Heat Signatures
Oil Analysis
Sound Measurements
Demsy can also provide acceptance criteria specific to the components to be tested.