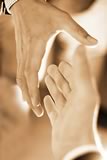 Overview
Demsy scrl is the only Web-Based Predictive Maintenance Company offering a totally new, expert, and more responsive predictive maintenance service company. Demsy specializes in providing Vibration Analysis, Predictive Maintenance Programs, Infrared Thermography Scans, Field Balancing, Laser Alignment, Root Cause Failure Analysis, and Consulting.
We have teamed with other companies in order to bring to our customers single source responsibility for Oil Analysis, Motor Current Testing and CMMS. All reporting is Web-Based in order to assure rapid reporting and crosstalk between our customers and DEMSY.
Demsy employs the latest and best state-of-the-art analyzers, software and corrective tools that are best suited to each customers requirements. Demsy's technicians are thoroughly trained, with many years of practical experience in the rotating machinery field. All personnel are certified and trained in their respective areas of expertise.